We are Serving you
I offer these options to give you a chance to save even more money. Does my unlicensed F-rated competitors offer you these options… I doubt
I sometimes have to strip a tub prior to refinishing the tub. Unfortunately, this does add to the cost. Here's a link to more info on this process.
Professional Tub Cleaning
(Half the price of me refinishing the tub) Sometimes all that is needed is a professional cleaning. Removal of soap scum, mineral deposits, Surface rust, blue and green stains. There's no need to refinish a tub that just has some stains around the drain. (I've seen a lot of tubs refinished because of this) I have to clean the tub regardless of what step we do so once it's cleaned we can decide together what to do…
Stop here, Restore or Refinish. Please note! If tub is worn or etched cleaning alone will not bring back the shine. So if I just clean your tub and its worn please don't complain if it's not shiny in areas.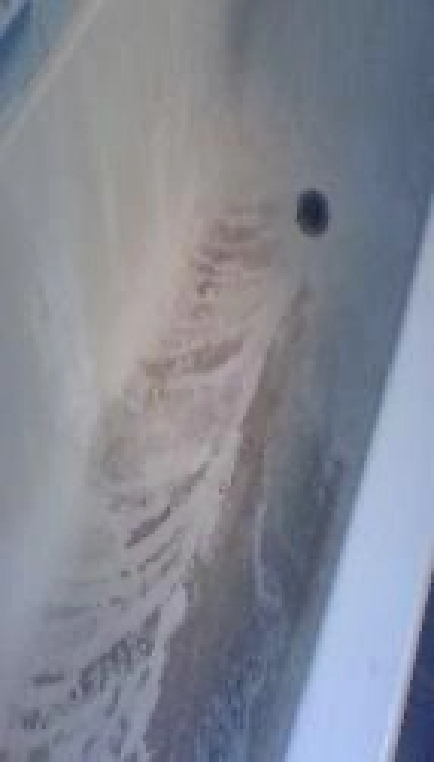 Bathtub Restoration
Sometimes all that is needed is a professional cleaning however, there are times where the tub is dull and worn. I have a special process that seals the worn areas and brings back the gloss. This is not always an option. If there is a lot of bodywork for example or of course if it's a color change.
Restoration option cost's more than just cleaning however, cost's less than refinishing. Takes more time and materials than cleaning however, less time and materials than refinishing plus I don't have to set up a lot of equipment and mask off the whole bathroom. Less work for me less cost for you. RESTORED Tubs! Why refinish if I can make your tub look like this. Leaving more of the look of the original surface.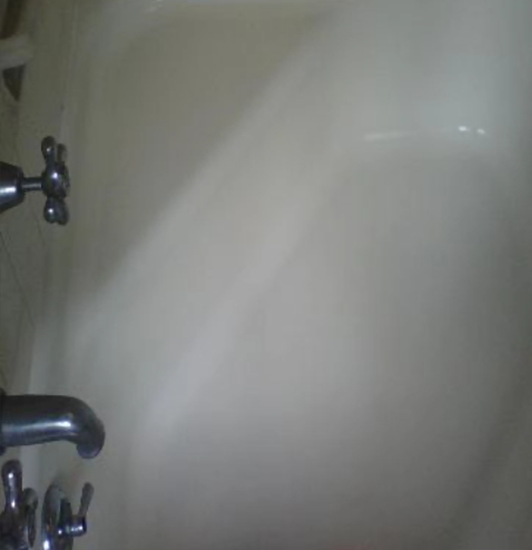 Bathtub Refinishing
Color changes or lots of bodywork. This is where I mask the area off and spray on a new glaze over the tub. Although I never promise you a new tub I hear a lot when customers see the tub. "Wow it looks brand new"
If I can't get all the stains out and/or it needs a lot of bodywork then refinishing is the option even if the tub is already white. Refinishing does give you the biggest "wow" factor.
Refinishing -The tub is cleaned, noticeable chips repaired, mask off the area, apply a bonding agent apply a slip-resistant bottom then spray 3 to 4 coats of topcoat.